Are you a freelancer, designer, or developer looking for the best tools to make your workflow easier?
According to recent polls, freelance growth is worldwide! Thanks to a thriving digital economy.
The best thing about freelancer work (or remote work) is that you can work from home, set your time, and be very flexible in your work.
However, freelancing faces many challenges that people in ordinary office jobs may not face.
For example, as a freelancer, you are responsible for managing your time, maintaining motivation, organizing your work, frequent communication and, of course, managing your finances.
Fortunately, there are many useful tools to help you keep abreast of all developments.
In this guide, we will share our best selection of the best tools for freelancers, designers, and developers.
We organized the best freelancer tools in different categories with several options in each category.
Are you ready? Let's start with the basics.
Best Communication Tools For Freelancers
Working independently and setting up your work time can create a gap in communication between your team, clients and you.
These communications tools ensure that you can communicate effectively and not miss out on anything important.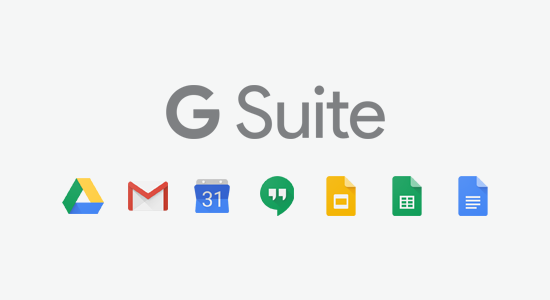 G Suite is Google's productive suite that provides professional business email with Gmail, calendar, disk, documents, sheets, and video and voice conferencing.
You get a ton of storage (from 30 GB to unlimited, depending on the plan you choose), and you can add new team members to your plan. All your work is stored in the cloud, it can be accessed from anywhere and from any of your devices, including mobile phones and tablets.
Alternative: Office 365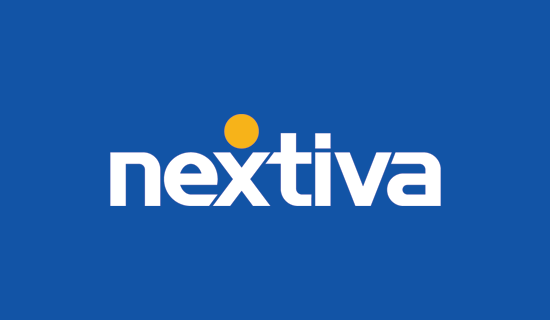 As a freelancer, answering all business phone calls can be a little tricky. This is where Nextiva comes in.
This is the best business phone service on the market that allows you to get a virtual phone number.
You can set up call forwarding, routing, voicemail greetings, business text messages, and more. This helps you never miss business calls and keep in touch with customers without spending too much money.
Alternative: RingCentral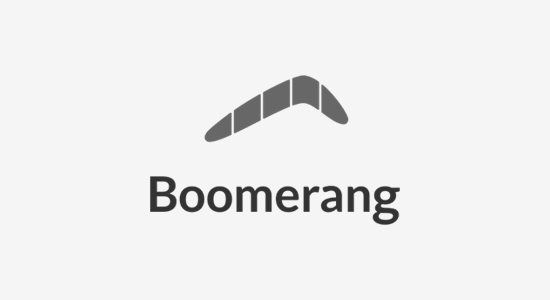 Boomerang helps you flatten your inbox, write effective email messages, and plan to send emails at the right time.
Works with Gmail and Outlook on both mobile and desktop computers. It also comes with an AI email writing assistant called Respondable, which helps you write better emails that can be answered.
Alternative: Front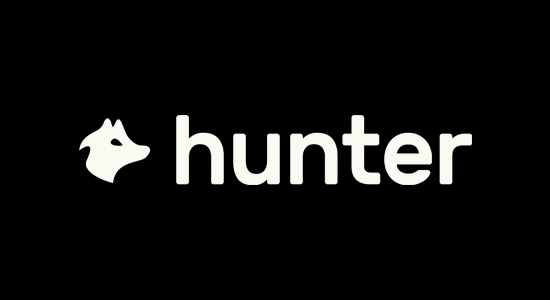 Need to contact the company but don't know who to write to? Hunter helps you find the email addresses behind the site. He uses various sources to collect these email addresses and evaluate them.
You can search for shared addresses or switch to personal addresses to connect with the real people behind the business. Freelancers and developers can use this to cool emails, submit ideas, or share their work with some potential leaders.
Alternative: Voila Norbert
Slack is a productivity tool for small groups, remote workers and freelancers. This allows you to collaborate in real time, share work, progress and manage teams.
You can switch companies, create channels, add new users, voice and video calls using the common screen, and much more. It works on any modern browser, desktop computer, mobile phone, or tablet.
TL would rate Slack as one of the best communication tools for freelancers.
Alternative: Skype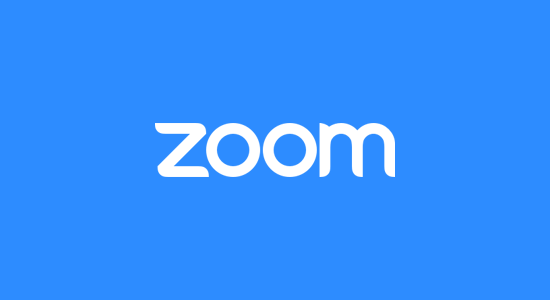 Zoom is a professional conferencing application. This allows you to easily make individual or conference calls using screen sharing, recording, chat and more.
It works with Google Drive and Calendar, easily exchanges meeting URLs, and works on both mobile and desktop computers.
Alternative: Skype
Best Financial Tools For Freelancers
Freelancers are responsible for managing their own finances, taxes, bills and payments.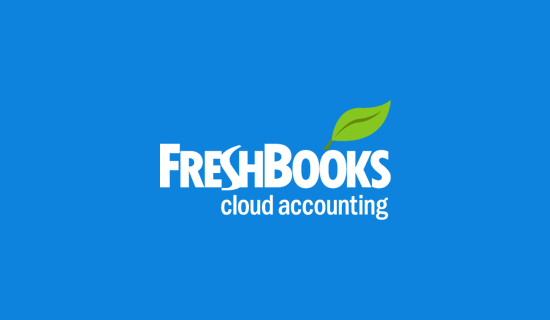 FreshBooks is one of the best accounting software for small businesses, freelancers, and individuals. It helps you easily send invoices to customers, manage your accounts, receive payments and track your finances.
Alternative: WPForms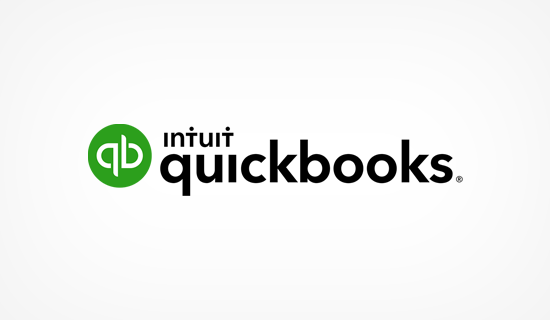 QuickBooks is the industry standard for accounting software. This makes it easy to manage your finances, accept payments, send bills, connect your bank account and credit cards, and much more.
TL would rate QuickBooks as one of the best financial tools for freelancers.
Bench is another popular accounting application that helps you keep track of your finances.
You simply connect your bank account and credit cards, and Bench Accounting will import your bank statements, classify transactions, and prepare financial statements. This makes it easier to file taxes at the end of the year.
Gusto helps small teams and companies manage payroll, time tracking, personal vacations, managing health, eyesight, dental benefits, and more.
You can also get help from a certified HR specialist who can help you manage your team, keep an eye on things, find the right benefits and insurance programs for your budget and team size.
Best Calendar Tools For Freelancers
As your freelancing business grows, you will need to organize meetings, monitor events, and manage your time more productively. Below are some of the best calendar tools you can use to manage your daily activities.
Google Calendar is a popular calendar application that runs on both mobile and desktop computers. If you use G Suite, then you can use the calendar with your own domain name.
Google Calendar lets you easily share events, schedule appointments, set up reminders, appointments, and more. You can also create individual calendars and share them with your customers and team members to work together.
Alternative: Microsoft Outlook Calendar
Calendly helps you manage your calendar more efficiently. You can simply set the hours of availability and let clients and team members make an appointment without having to do regular email correspondence.
It works with Google Calendar, Outlook, Office 365 and iCloud Calendar. For remote commands, it automatically determines the time zone and displays the user's local time.
TL would rate Calendly as one of the best calendar tools for freelancers.
Best Project Management Tools For Freelancers
As your freelance business grows, you will need to keep track of your to-do lists in order to timely and orderly complete your projects.
The following project management tools help you manage projects by breaking them down into tasks and collaborating with your team and clients.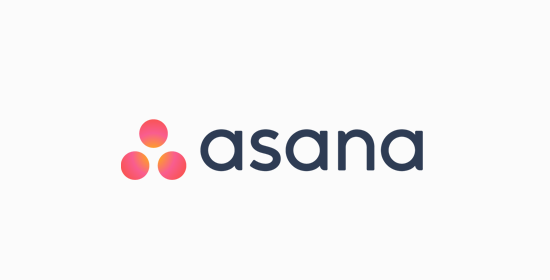 Asana is the best project management tool for freelancers, designers, developers, and small businesses. It comes with powerful tools for customizing your projects, adding tasks, managing progress, and receiving notifications and reminders.
It integrates with all popular applications such as Google Drive, Slack, Calendar and many others. It is very flexible and allows you to customize views, import tasks, add attachments and comments for better collaboration.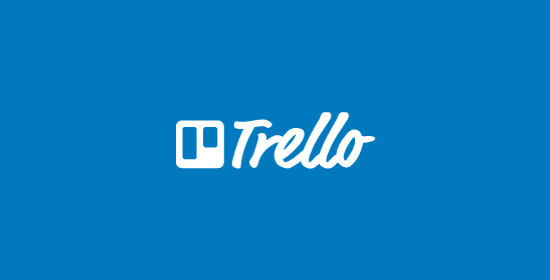 Trello is a powerful and intuitive project management tool for enterprises, freelancers and remote teams. It uses cards and boards to manage your tasks and projects.
This creates an unusual visual experience with an interactive workflow that many users find simpler and more productive.
TL would rate Trello as one of the best management tools for freelancers.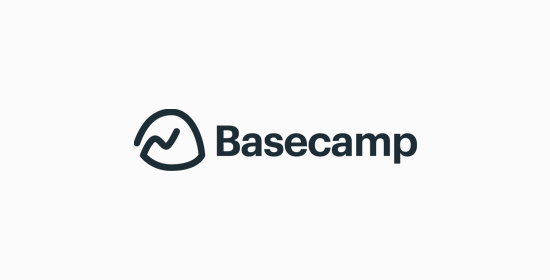 Basecamp is another popular project management software suitable for enterprises and small groups. It comes with task management, projects, message boards, chat, and collaboration tools to facilitate communication between team members.
Best Productivity Tools For Freelancers
In addition to time management, you will need other tools to save time. These tools will help you spend more time managing various aspects of your work and personal life.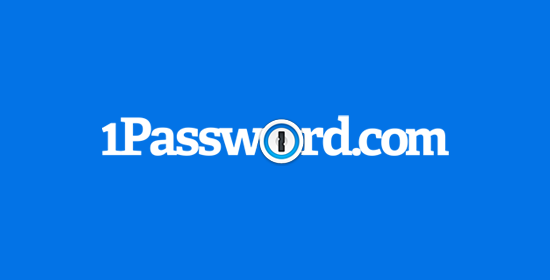 1Passsword is one of the best password managers on the market. This allows you to never use a weak password again.
It saves your passwords in an encrypted database and automatically fills in the login form with one click. It is available for all popular browsers, desktop, and mobile platforms.
Alternative: LastPass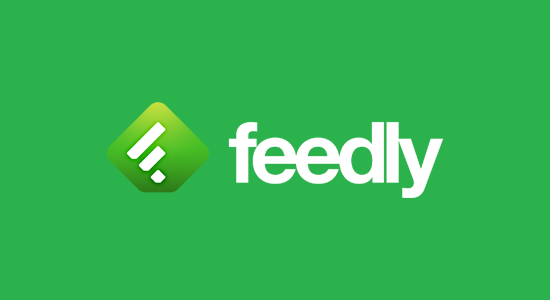 Feedly is the best news and blog reader app on the market. This allows you to simply add all your favorite blogs and news sites, and then use one app to view content from all sources.
It is available on mobile devices, computers and browsers, which gives you the opportunity to check your reading list from anywhere at any time.
Alternative: Pocket
TextExpander helps you save text templates, sample responses, and snippets of content for later use in any other application. With a simple keyboard shortcut, you can easily use your saved snippets anywhere.
It is great for answering customer requests, documentation, business letters, and more. All your content is stored in the cloud, and you can use it on any device.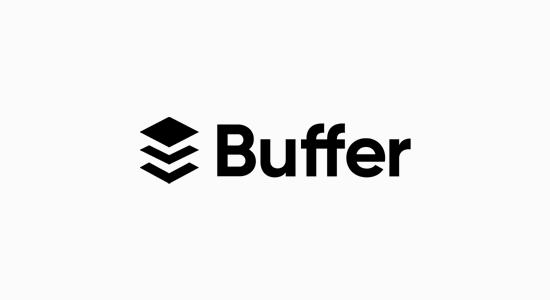 The buffer helps automate social networks by setting up content queues to be posted on the walls of social networks.
You can connect your social profiles, add status updates, set a schedule and frequency, and Buffer will take care of the rest.
Alternative: IFTTT
TL would rate Buffer as one of the best productivity tools for freelancers.
Best Cloud Storage Tools For Freelancers
Working remotely or as a freelancer allows you to work from anywhere. This means that you are not required to work from your desktop computer. You can travel and work from your laptop on the go.
Cloud storage tools help you keep all your work files in the cloud so that you are not tied to a specific physical device. These tools also provide security for your data and backup, so you don't have to worry about it.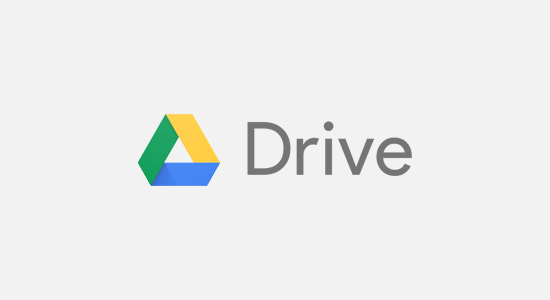 Google Drive is Google's free cloud storage service, and each free Google account gives you access to 15 GB of free storage that is used by all Google applications such as Gmail, Docs, Photos, and more.
Registering for G Suite increases this limit to 30 GB – unlimited, depending on the plan you choose. You can also upgrade to Google One, which will provide you with 100 GB of cloud storage for all Google apps for $ 1.99 per month.
TL would rate Google Drive as one of the best cloud storage tools for freelancers.
Dropbox is another popular cloud storage application with free and paid rates. The free plan gives you only 2 GB of cloud storage, but is good enough to try the product and see if it meets your needs.
Paid plans start at $ 9.99 (billed annually) with 2 TB of cloud storage. It integrates with all popular third-party applications, works in browsers, on desktop computers and mobile devices, and also facilitates file sharing with anyone.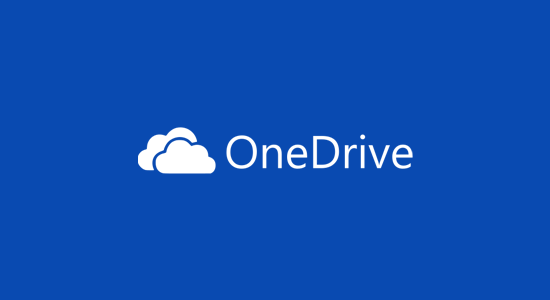 OneDrive is an alternative to Google Drive for Microsoft. It comes with all Office 365, Outlook, and free Microsoft accounts.
The free plan provides you with up to 5 GB of cloud storage. If you use Office 365, this makes it easy to store and share files with team members and customers.
Best Design Tools For Freelancers
All freelancers and programmers need design tools to create their own marketing materials, graphics, posts on social networks and so on. These design tools will help you create stunning graphics for both your business and clients.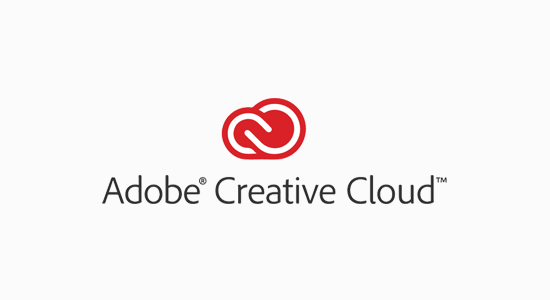 Adobe Creative Cloud is a must have tool for any graphic designer or freelancer. This subscription model gives you access to Adobe design applications such as Photoshop, Illustrator, Premier Pro, and more.
The cost of all their applications starts at $ 52.99 per month, which is a little more expensive if you are just starting out. You can also purchase a subscription to individual applications that you want to use for a lower fee.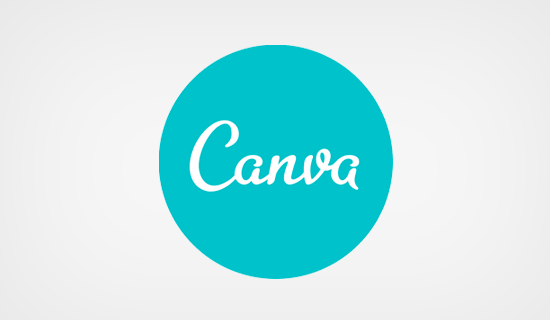 Canva is a design tool for non-designers. It comes with an intuitive interface with simple drag and drop tools and plenty of templates for all kinds of graphics.
It can be used to create images on social networks, logos, websites, advertising materials, and much more.
TL would rate Canva as one of the best designing tools for freelancers.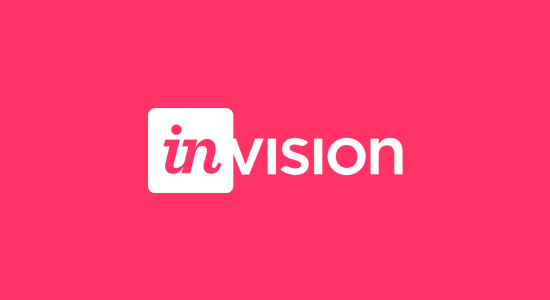 Invision is a powerful design and prototyping tool for freelancers and designers. It comes with an easy to use interface and allows you to import files from Sketch and Photoshop into the application.
Invision simplifies collaboration by making it easy to share files. You can also connect it to several third-party applications and import images, vector graphics, and images from other sources.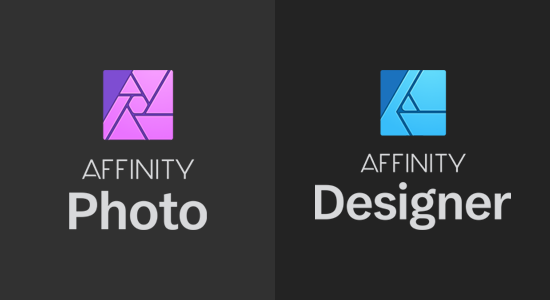 Affinity Designer and Photo are two powerful graphic design applications and a cheaper alternative to Adobe Photoshop and Illustrator. Designer application allows you to create both vector and bitmap images, you can also combine raster elements with a vector image.
Applications use an intuitive user interface that is easier to learn even for beginners. You will also have access to many training resources to help you get started.
Best Time Tracking Tools For Freelancers
Regardless of whether you work at hourly rates or charge customers for a full project, you will need to keep track of the time you invest in your work every day.
These time tracking apps help you keep track of hours, find performance killers, and analyze how to best use your time.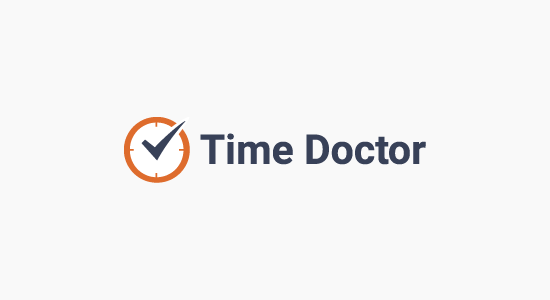 TimeDoctor is one of the best tracking and productivity apps on the market. It allows you to track time, manage tasks, save screenshots, track Internet and application usage, and view reports.
You can also set the required hours, provide access to clients based on projects, and add team members. It works on all platforms, interferes with work, and integrates with many of the tools already mentioned in this article.
Tariff plans start at $ 9.99 per month per user.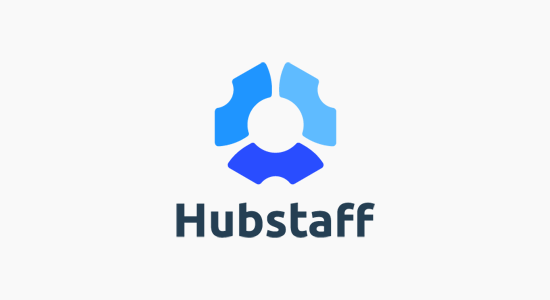 Hubstaff is an excellent time and performance monitor for teams and enterprises. It can control the use of web pages and applications, keep timesheets, track attendance and timetables, make simple pay, and easily bill.
It comes with the GeoTracking feature, useful for businesses that need to track the location of employees and their working hours. It also offers integration with third-party tools such as Asana, Quickbooks, GitHub, Trello, and many others.
They offer a limited free rate, and paid plans start at $ 7 per user per month.
TL would rate HubStaff as one of the best time tracking tools for freelancers.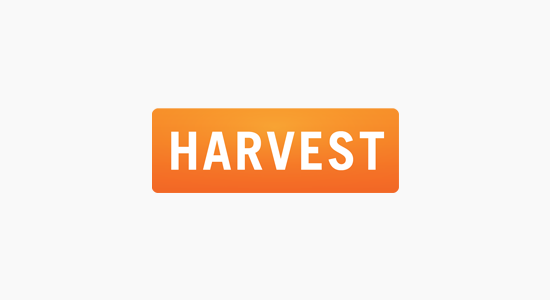 Harvest is another great time tracking app for individual freelancers as well as teams and businesses. This allows you to track time, manage projects, catch performance killers and send bills to your customers.
It works along with all the popular tools mentioned on this list, including Asana, Slack, G Suite and many others. They offer a very limited free plan for 1 individual and two projects. Paid plans start at $ 12 per user per month.
RescueTime is a time tracking software for teams and enterprises. It does not save screenshots of what your employees are working on, and focuses on privacy, putting employees in the first place.
Offers detailed activity reports highlighting application usage, grouped by activity. You can set goals, projects, track performance killers, get real-time alerts, set clocks, and more.
RescueTime has a limited free plan, and its paid plans start at $ 6 per month per user.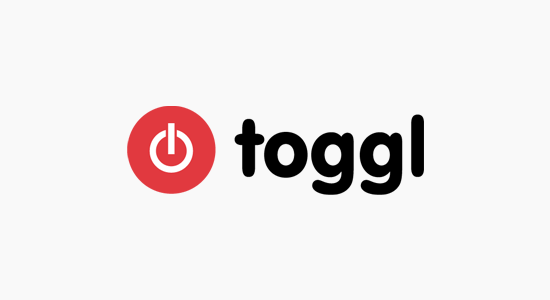 Toggl is a simple and effective time tracking application for individuals, remote groups, and businesses. It is available as an add-on for the browser, as well as for mobile and desktop applications, and synchronizes your work on different devices, so you never miss a minute of your work.
You, as a freelancer, will like their billable rate, which allows you to set hourly rates and keep track of your hours to make sure you get paid fairly. You can also see which tasks bring you the most money, and set your goals accordingly.
Prices start at $ 9 per month per user, billed annually.
Best Writing Tools For Freelancers
Content authors, bloggers, and copywriters can use additional tools to improve their workflow. The following tools will help you write better and increase productivity as a freelance writer.
Grammarly is the best grammar checking tool on the market. It automatically checks grammar and spelling errors when writing and uses artificial intelligence to analyze your content.
He can check punctuation, conciseness, tone, give tips, and much more. It works in the browser, as a standalone application, in WordPress, Gmail, G Suite, and others.
TL would rate Grammarly as one of the best writing tools for freelancers.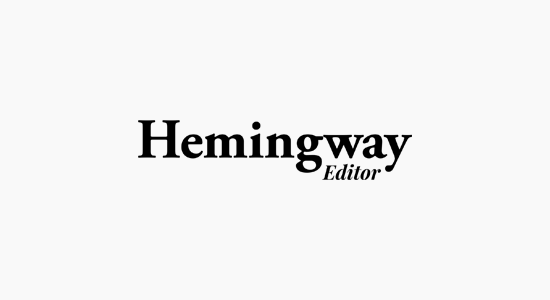 Hemingway is an easy-to-use style-checking app that improves the readability of your articles by making them simpler, simpler, and bold.
You can use it in a browser or download a desktop application. The desktop application integrates directly with WordPress, allowing you to publish directly to your site.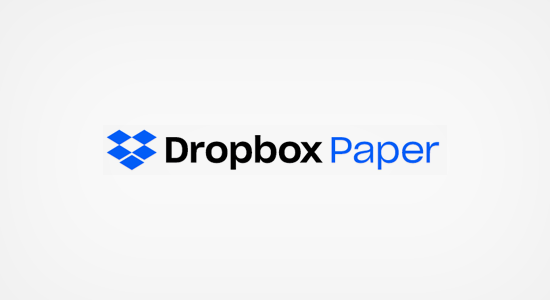 Dropbox Paper is a note-taking application created by the guys from Dropbox. This is a free application that makes it easy to take notes, share them with your teams, add annotations, leave feedback, save ideas, and much more.
It offers a clean, intuitive interface that works just the way you write. Formatting tools get out of your way and reappear when you need them. This makes sharing and collaboration easier and more fun.
Alternative: Evernote
SEMRush's writing assistant helps you write SEO-optimized content, so your articles may rank higher in Google search results.
It analyzes your content in comparison with the top positions for a particular keyword and gives suggestions on the content so that you can write better content, which occupies a higher place on Google.
Mass Marketing Tools For Freelancers
Keeping in touch with your customers can help you gain their trust and get a repeat business. Mass email marketing services can help you save time by sending personalized messages to the right people at the right time.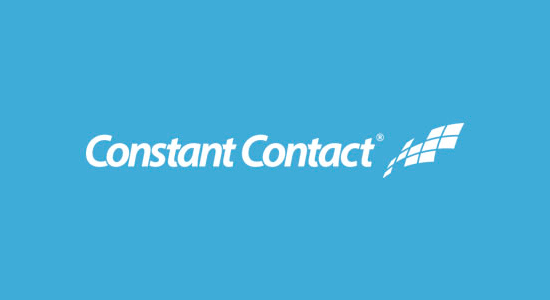 Constant Contact is a leading email marketing tool for small businesses and freelancers. You can easily manage your contacts, create custom email templates, create a sequence of messages, and more.
Constant Contact offers unrivaled support in the form of chat, phone calls, email, community support and an extensive library of useful resources.
If you want to create an e-mail newsletter, then this is our No. 1 choice for small businesses.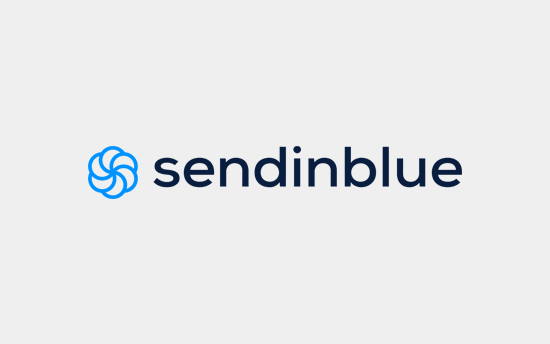 SendinBlue is a complete software for freelancers to send SMS and email. They are one of the fastest growing email marketing tools in Europe.
It is an extremely easy-to-use platform with excellent tools for creating beautiful and attractive emails. Their simple drag-and-drop tools are perfect for beginners with no experience in email marketing.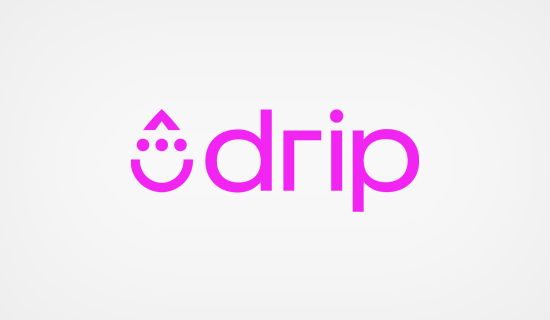 Drip is a powerful marketing platform for e-commerce, bloggers, and developers. They offer a wide range of tools to facilitate marketing automation, sales funnels, and personalization.
What sets Drip apart from its competitors is their intelligent marketing automation tools, smarter email segmentation, list groups, and visual workflow builder.
TL would rate Drip as one of the best marketing tools for freelancers.
Best Website Creation Tools For Freelancers
If you are serious about developing your freelance business, you need to create a website. There are dozens of platforms for creating sites that you can use, but we recommend that you choose one of the two below.
WordPress.org (also known as WordPress with its own hosting) is the most popular platform for creating sites in the world. Over 34% of all sites on the Internet are powered by WordPress.
With its own hosting, WordPress leads our list of the best website developers due to its popularity, powerful features, scalability and ease of use.
You can use WordPress to create any type of website, including a blog, online store, member site, and others.
TL would rate WordPress as one of the best website development tools for freelancers.
Constant Contact Site Builder is an alternative to WordPress. It offers a simple site builder that you can use to create a site in minutes.
It is not as powerful as WordPress, but it has all the basic features you need.
Best Website Hosting Services for Freelancers
As a freelancer, you will most likely need website hosting for your own site or even the sites of your customers.
We have compared in detail the best WordPress hosting, the best VPS hosting, the best WooCommerce hosting and the best-managed WordPress hosting company.
Here are three of our top freelance website hosting choices.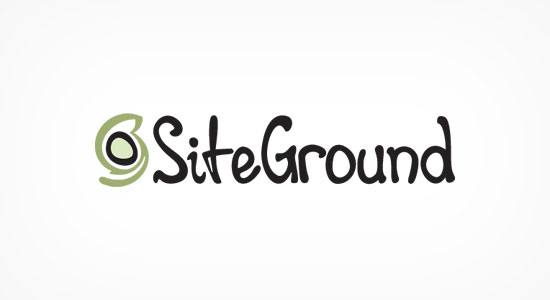 SiteGround is one of the most popular and highly rated web hosting providers in the community. They provide WordPress unique proprietary solutions for speed and security to make your site as fast and secure as possible.
They are known for the best 24/7 support in the industry, so they are the official hosting provider recommended by WordPress. SiteGround features include automatic updates, built-in WP, CDN caching, one-click spacing, and GIT version control. They are also one of the few companies offering to host for 3 different data centers in the USA, Europe, and Asia.
TL would rate SiteGround as one of the best website hosting tools for freelancers.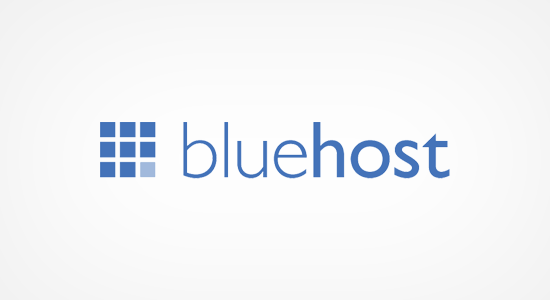 BlueHost is one of the oldest and most well-known web hosting brands in the industry. This is the official hosting provider recommended by WordPress.
They offer IWebAgency users an exclusive 63% discount, a free domain, free SSL and a free website builder with templates.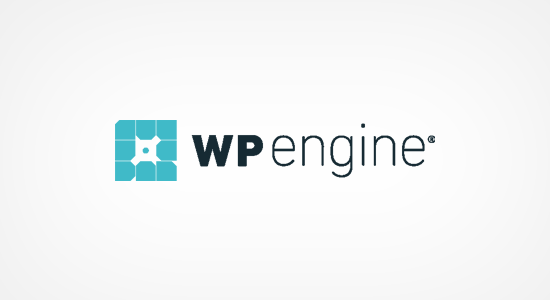 WPEngine is a VIP WordPress hosting. Their simple hosting offers fast and reliable servers that can handle anything. Your site is practically protected from hackers, and their breathtaking customer service makes you feel like a king.
They offer automatic security updates, daily backups, one-click recovery points, automatic caching, top-level security, one-click staging area, and much more. WPEngine is like an army of WordPress experts on your side for help.
Bonus: You also get all 36+ premium StudioPress and Genesis framework for free with all WP Engine accounts.
We hope this article has helped you find the best tools for freelancers, designers, and developers.